I am back! It was short but oh so sweet.
My muscles are sore from laughing. I haven't felt this relaxed in a long time. Well except for the shitty waiter and food at the restaurant, but other than that. It was Perfect.
The hotel... oh my the hotel, especially the beds. Heavenly. I had a whole bed for myself, 6 pillows, a soft white comforter and no child spread across it. Heavenly (did I say that already?)
Ally and I have been in Chicago 10 years ago together. We took the Greyhound, stayed in a youth hostel, lived on Mc D's and saw everything there was possible to see in Chicago. This time around we came to relax... oh and to see Wicked!
The only thing I have been dying to see was this thingy here.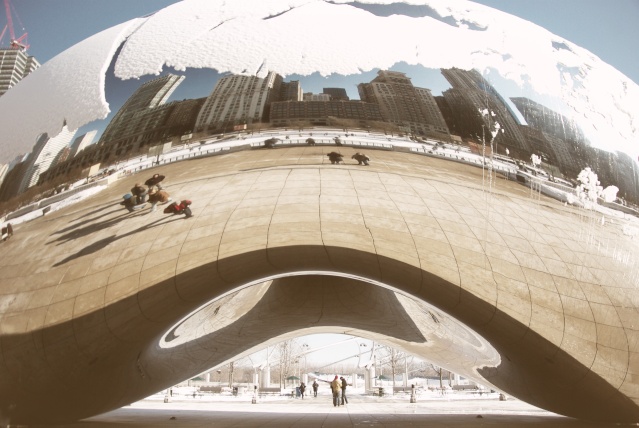 (Can you spot us?)
Oh and I forgot. The weather was just as heavenly! Blue Sky, sunshine... what more do you want in January in the Windy City.
This time we decided we didn't want to go sightseeing, we just wanted to explore. So we walked inside the Public Library and found this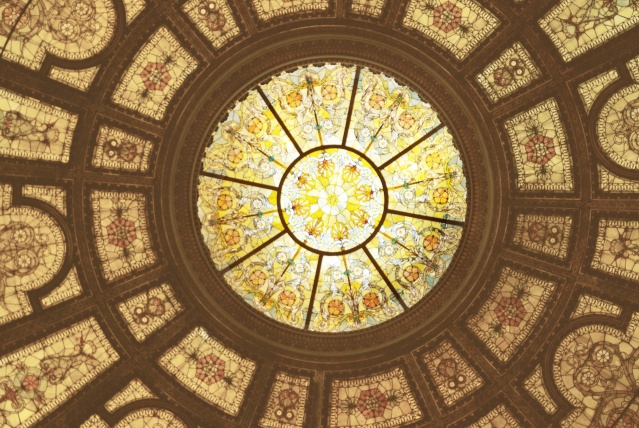 Oh and the coolest gift store I have ever seen!
We toured the theater district.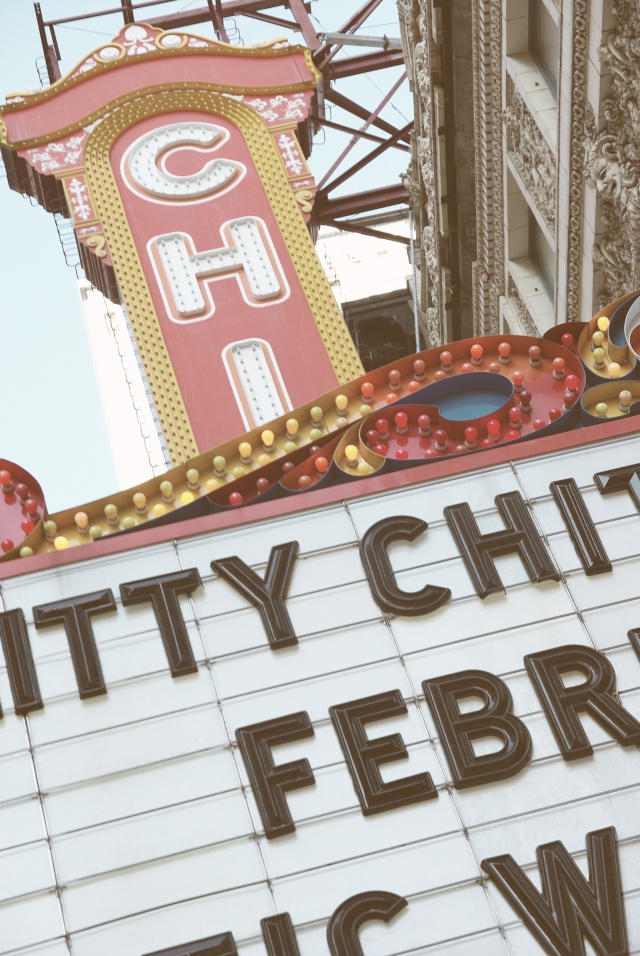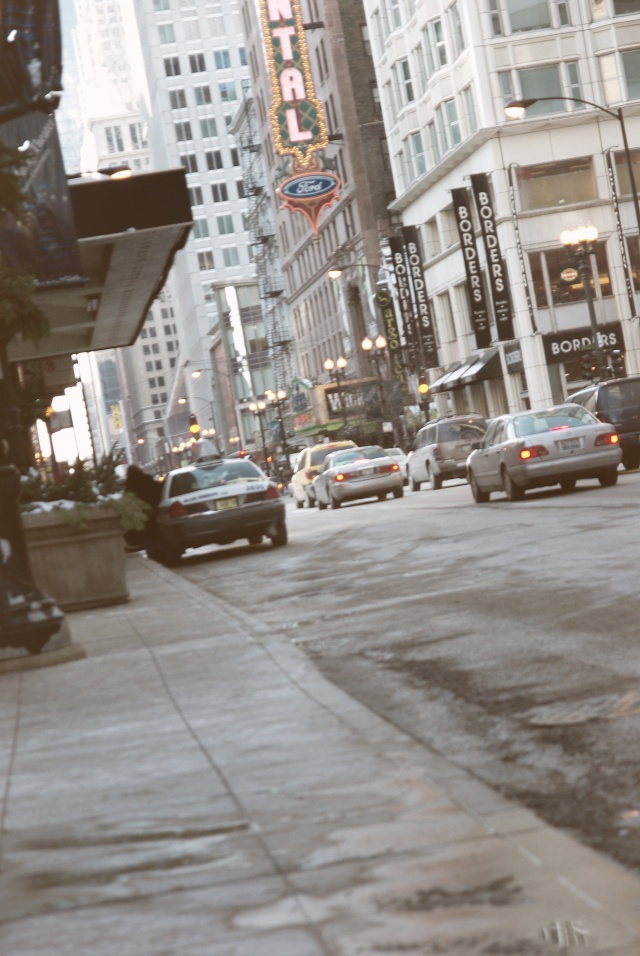 saw my two favorite buildings in the city.
sat for over an hour at a tea house!
While drinking red velvet tea, we laughed, giggled and I almost wet my pants. TMI?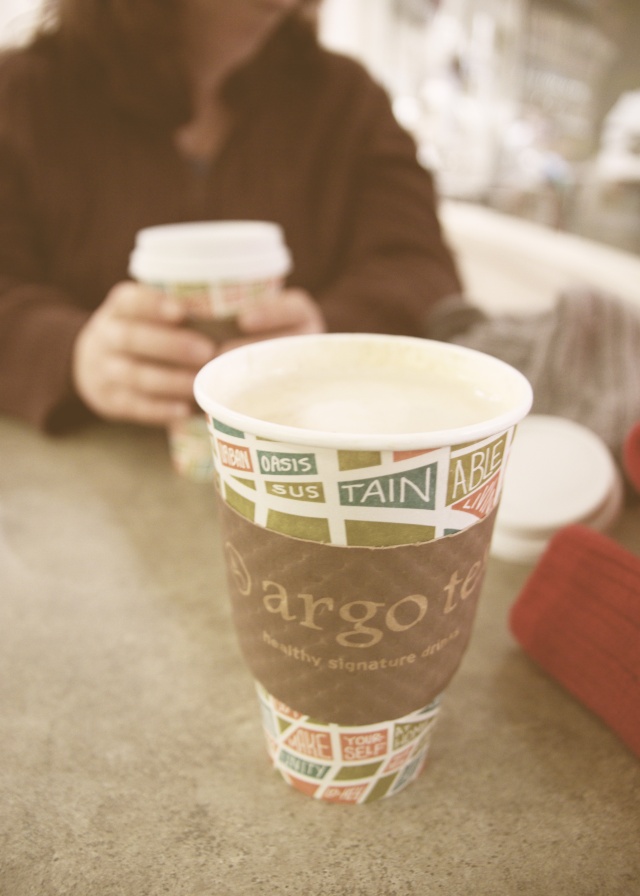 Just strolling through the city with my best friend in tow and except for the little boy in her tummy no children with us to worry about.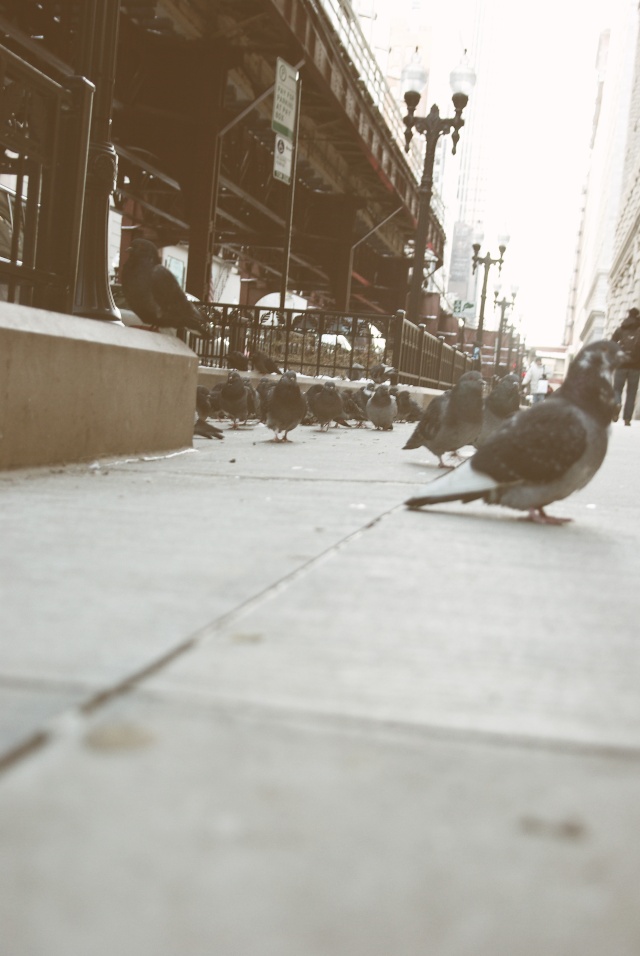 HEAVENLY.