I was watching my friends kids while
Jakey and Oma were sewing.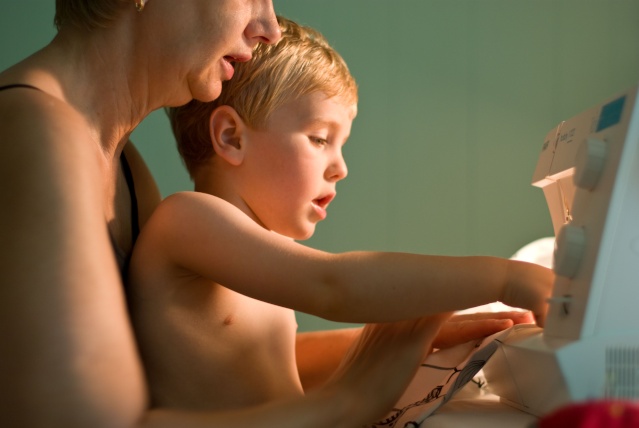 Look what they finished!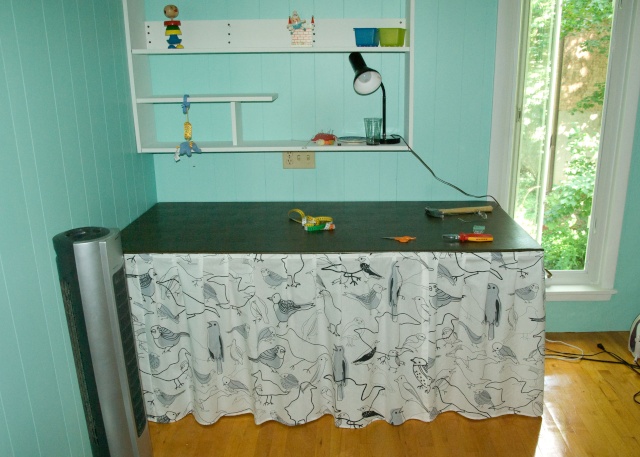 My changing table, including curtain for extra storage space... well and just to make it look nicer.
And the closet curtains. I can't tell you how much I love this fabric!
We still have a few more minor things to do tomorrow but I think it is safe to say
THE DUNGEON IS NOW A NURSERY!
now on to the decorating part...